With the spread of the coronavirus completely upending everyday life, we're all scrambling to adapt. On top of getting to grips with social distancing, educating ourselves on virus transmission and learning to live our entire lives indoors, we've also got to contend with having kids at home - all day, every day. To ensure they don't spend all of this time glued to a screen, and are spending at least some of this time productively, many parents are scrambling to create suitable workspaces. With this in mind, we've tried to highlight some of our bestselling beds that come with desks.
Steens pull-out desk in cool grey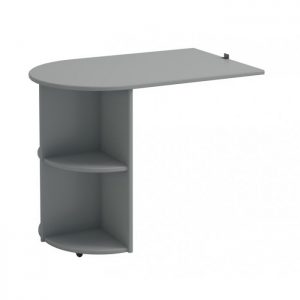 Midsleepers are a popular choice because of their ability to make the most of a small space. On top of a sturdy, robust and stylish bed, they give you the ability to use this additional space generated however you see fit. It might be that you need it for storage - for anything from bedding to books - or you might prefer to use it as a play area (this pink midsleeper from Steens is a fantastic example).
This cool grey pull-out desk for kids from Steens is a slick option for those looking to give their child a space to do their work. With a rounded edge that fits neatly onto a midsleeper, it's functional as well as attractively designed. There's storage space for all of your kids' books and folders too.
Gami duplex highsleeper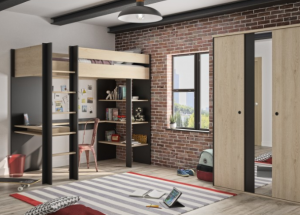 This highsleeper bed from French brand Gami is elegantly constructed: it features a gorgeous chestnut finish that complements a gleaming black foil surface. It's got everything a stuck-at-home student could possibly need - from shelves for books, paper and folders to a solid and sizeable desk that can cater for laptops and anything they're currently working on. There are loads of additional options to choose from too. So, whether you want an extra comfortable memoflex mattress or a bunky light, it's all available.
Kidsaw JCB desk and chair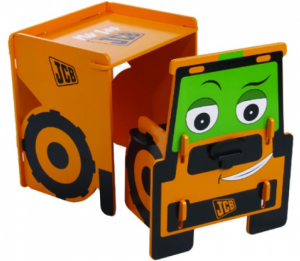 For those who've only just started at nursery or school, you might want something a bit more lively and engaging. Learning and creating is meant to be fun and this desk and chair is definitely that. Designed to look like an anthropomorphised JCB, it's a great way to attract their attention and encourage them to take a seat and make their way through anything they'd like to work on.
We're still operating as usual. We can deliver any product you need directly to your doorstep. If you aren't comfortable with our couriers coming into your home, please let us know - we're happy to accommodate any of your requirements. For the latest on what is a constantly evolving situation, consult our blog or social media. If your question is urgent, please don't hesitate to give us a call or send us an email. We'll get back to you as soon as we can.