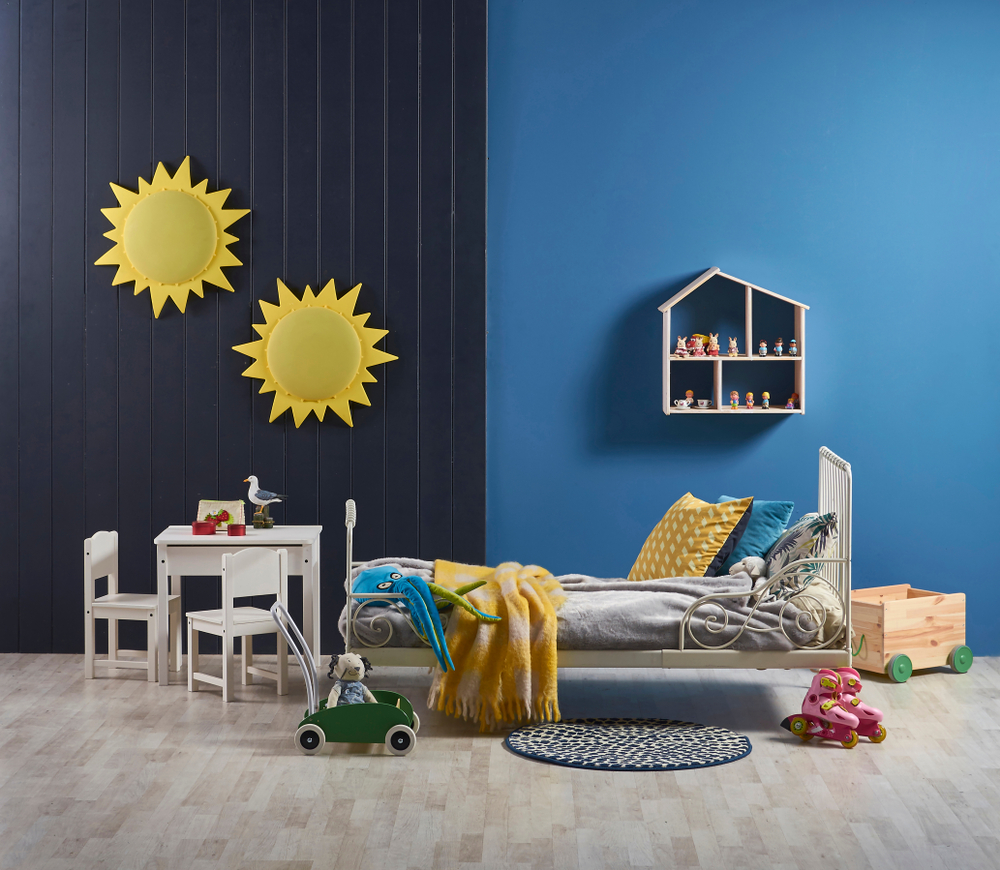 We're now well into the new year, which means many of us are starting to put our new year's resolutions into effect. For many, living surroundings might begin to look a bit dull and in need of an update, making giving the home a new year makeover top of the to-do list! If your child's bedroom is long overdue some TLC and you're thinking of ways you can breathe new life into the space, there are plenty of things you can do to give their room a refresh. From buying a cabin bed with tent to unleashing your creative flair, check out these top tips on giving your little one's room a stylish update for 2018. 
Choose the perfect bed
The first step in creating a beautiful bedroom for your child, is to make sure you get the main component of the room right - the bed! Here at Children's Bed Shop we have so many styles to choose from that are perfect for every bedroom and every need. If your child's bedroom is on the smaller side and you're in need of some handy storage options, a cabin bed with tent such as the Steens Memphis Midsleeper is a perfect choice. The underbed space gives you a place to keep storage boxes hidden out of sight, making the room instantly appear more spacious. Another excellent choice for optimising space is the Julian Bowen Cookie Cabin bed which has multiple storage options as well as a sleek, stylish look.
Alternatively, if versatility and minimal design is top of your list, you'll love styles like the Julian Bowen Midsleeper Bed in Grey or the Gami Basel Single Bed, both of which have simple designs that will look great with any colour scheme.
Get creative
If you feel like unleashing your creative side, why not consider some DIY options to makeover your child's bedroom in the new year. This could be as simple as making a DIY dreamcatcher, or more complicated like painting a wall mural. Getting creative with the decor of your child's bedroom is also a great way to bond with your little one and spend some time as a family.
Consider their interests
Considering your child's hobbies and interests is always important when planning the decor of their bedroom - it is their very own space after all! At Children's Bed Shop we have lots of fantastic styles of themed bed that fit a whole range of interests. For kids who love to 'play house', the House Cabin Bed is a choice they'll love, with realistic window, roof and shelf to display their most prized possessions. If you're child is obsessed with all things car related, we have a selection of car themed beds such as the Kidsaw Racing Car Bed and the Julian Bowen Samson Fire Engine Bed to feed their imagination all year long!
Add the finishing touches
Once you've sorted out the majority of the bedroom, it's time to think about adding the perfect finishing touches. Since every bedroom needs stylish furniture, don't forget to shop the wide selection of wardrobes, bedside tables and more from Children's Bed Shop. If you go for a children's cabin bed with tent, then our range of storage units and toy boxes will fit perfectly alongside this frame to give you even more storage options. For those with older children who use their bedroom as a space for studying, then one of our children's desks are a must have. If you prefer furniture to be matching, there are plenty of pieces of furniture that match the beds we have on offer, such as the Gami Jeko bookcase which goes perfectly with the Gami Jeko single bed.
To explore the full range of child's bedroom furniture and beds we have at Children's Bed Shop, click here to shop.