Looking for a new cabin bed for your child? Look no further than this guide to our favourite cabin beds with storage underneath! This small sample from our range of unique, and imaginative products takes you on a brief journey through the multiple options and possibilities here at Children's Bed Shop.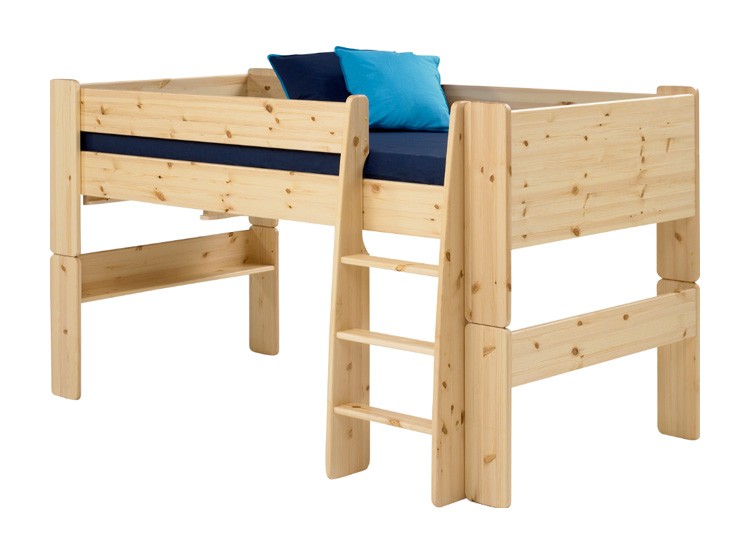 Steens For Kids Midsleeper in Natural Lacquer
The Steens Midsleeper is an excellent choice for any family. The frame is deceptively simple – its edges are curved, making it a smooth and safe addition to your child's bedroom, while an integrated ladder makes climbing safe and easy. The space underneath also gives you the chance to store any bits and bobs to keep the room looking organised. The neutral, natural lacquer finish also blends well with most colour schemes, making this cabin bed simultaneously an immediate hit and a future proof furnishing.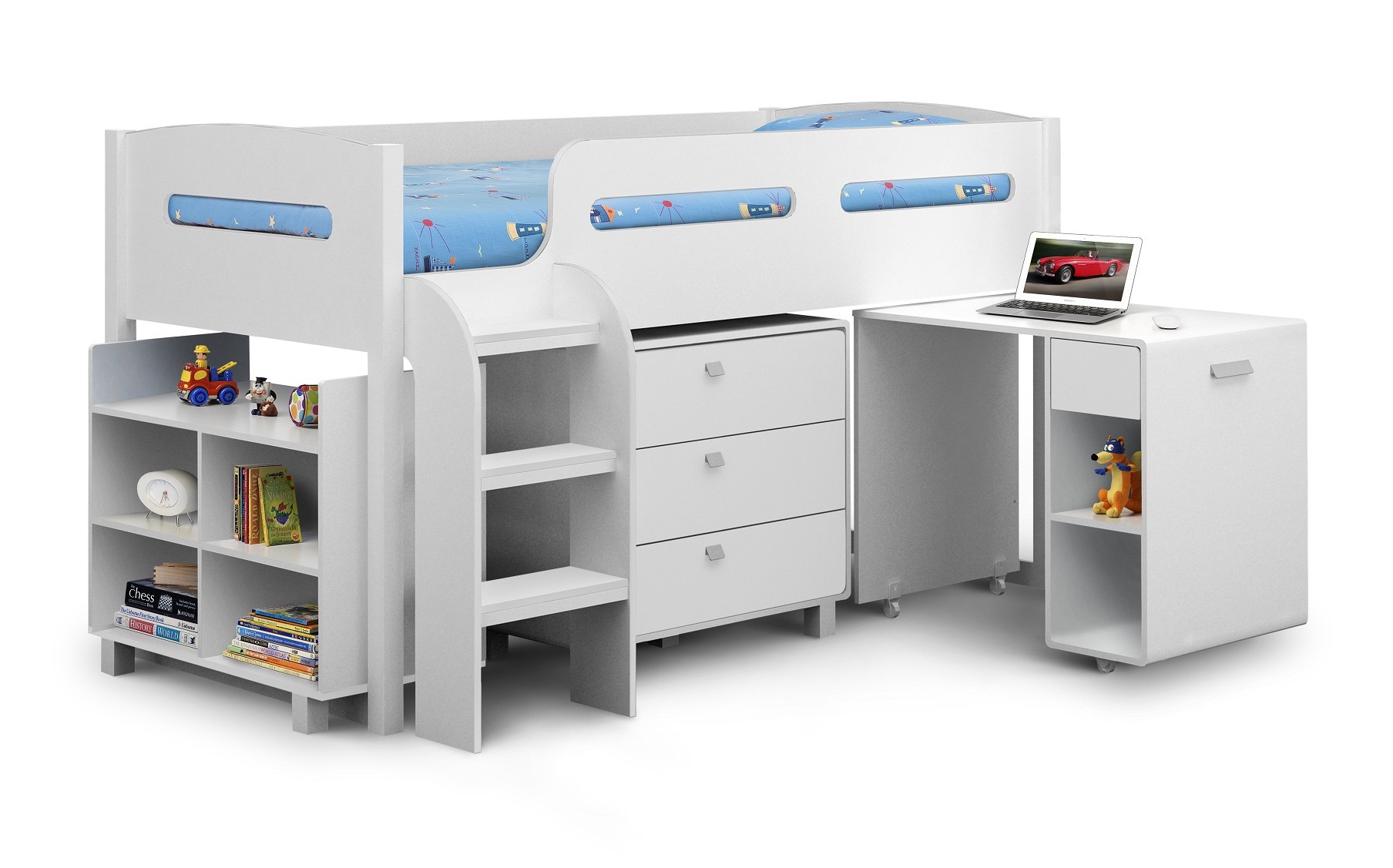 The Julian Bowen Kimbo Midsleeper Cabin Bed
With its blue and white finish, this midsleeper bed from Julian Bowen is a fun, bright addition, that's also available in pink. Equipped with a pull-out desk, the Kimbo Pink Midsleeper provides an excellent space for both homework and any creative hobbies your child may have.
This bed is also great if you want a cabin bed with storage underneath, as the bed comes with a 3-draw chest and shelf unit. This, combined with the desks adaptable position are invaluable when storage space is at a premium – which is what makes it one of our favourite beds!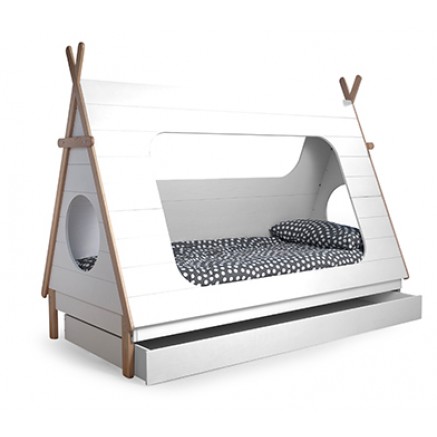 Tipi Cabin Bed with Underbed Drawer
The Tipi Cabin Bed speaks for itself! its unique and imaginative design brings the adventure of the wild west (or indeed the outdoors) into your child's bedroom. Made of quality pine and finished in a clean, fresh white shade this bed can be easily incorporated into most themes. The underbed drawer is a practical addition and perfect for all the items needed on your child's adventure! If only they made one for adults too…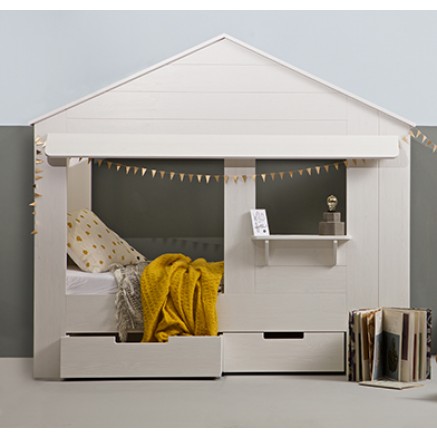 House Cabin Bed
A home within a home, the house cabin bed is an original, cosy, safe space for your child to relax. Like any good house this bed is built to last, made from premium quality pine this style is as sturdy as the four walls around it.
This style (much like the previous Tipi design) creates an imaginative place for fun and games, its windowsill, skylight, and other fixtures are areas open to personalisation – your child can place their favourite toys and plaster their favourite posters inside and out of this bed. The house cabin bed is one of our most loved products and we are sure it will be one of yours too.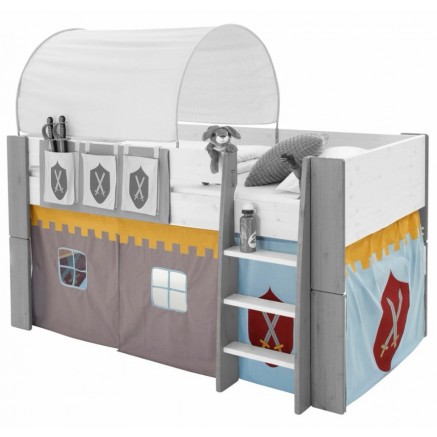 Steens For Kids Two Tone Midsleeper with Knight Accessories
If you have a budding knight or warrior princess, then look no further – the Steens two tone midsleeper has the same safe curved edges as the natural lacquer frame, but comes bedecked in medieval finery. The knight accessories include a tunnel, tent, and pocket tidy making it a fortress and a practical solution to any visible storage problems. These accessories are just one theme in a versatile range, peruse the website in full for the circus, blue, and pink accessories. This would be fortress is yet again another safe space for adventurous children! 
Want to see more of our cabin beds with storage underneath? Shop the full range at Children's Bed Shop now!