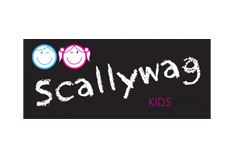 For quality furniture that will last the test of time, you needn't look any further than Scallywag Furniture. Scallywag are proud to be a family business that has been manufacturing beds & furniture in West Yorkshire since 1956. The phrase 'Inspired by children, designed by parents" is a very real concept for their company. It was when their own children came along that they identified a need for a range that would grow with their children from their first bed through to teenage years. Hence the birth of Scallywag.

At Childrens Bed Shop, we offer a great range of Scallywag Beds & Furniture. which offer stylishly designed furniture for childrens bedrooms, from first bed through to teenager. Crafted from durable materials, you really can rely in the timeless designs and superior quality that is Scallywag. By adding a conversion kit to the Starter Bed, it transforms into a mid sleeper bed, Scallywag high sleeper bed, or bunk bed; dispensing with the need to purchase a new bed as your child's requirements change. If you need a change of bed ends or a different ladder, even years down the line, individual components & fittings are available.

Space is always an issue with any bedroom space, and Scallywag have innovatively devised a fantastic selection of childrens bedroom furniture that incorporates storage features – so you really can make the most of any bedroom size. Highsleeper beds and Midsleeper beds which include drawers and bookshelves are ideal for tidying away your child's books and toys to keep any room free from clutter.

We hope that you will enjoy creating a bedroom for your home, bespoke for your child in terms of style, storage solutions & colour options from Scallywag. As parents themselves, they understand that all children long for a bedroom as individual as they are; a space of their very own. If you have any further questions about Scallywag Beds & Furniture, then please don't hesitate to contact us where one of our friendly representatives will be more than happy to help with any questions.