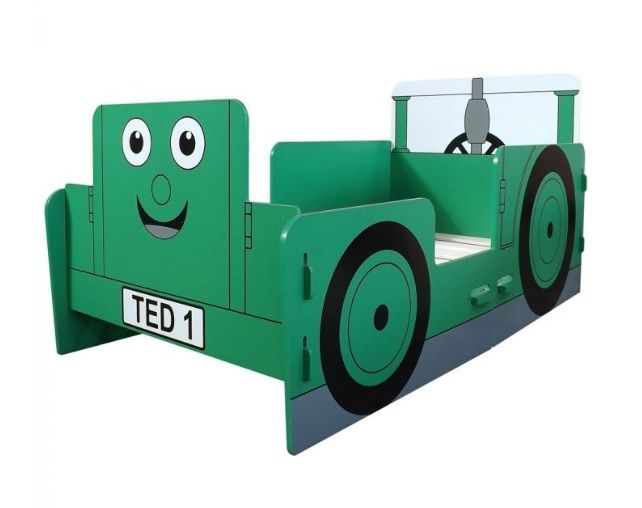 When the time comes for your toddler to make the transition from his cot into a boys toddler bed, you'll want to ensure that he feels safe and comfortable in his new surroundings. At the Children's Bed Shop, we have a great range of toddler beds for boys that you can choose from, so you are guaranteed to find one to suit your design requirements and your budget.
We stock a wide range of beds from quality brands such as Flair, Kidsaw, Julian Bowen and Scallywag. You may wonder about the best time to move your little one into a toddler bed and there is no set answer. Each child is different and you know your son better than anyone. Most children are ready to leave their cot between the ages of around eighteen months and three years and you will be the best judge of when your little one is ready to move into his new toddler bed. Because toddler bed mattresses are normally around the same size as cot mattresses, roughly 27 inches wide by 52 inches long, your child will not feel as insecure as he might going into a full size single bed.
Our themed toddler beds for boys can be fun as well as stylish, with our range including vehicle themed beds including car beds that your toddler will love to play in. If you would like any advice or information about the unique toddler beds for boys that we have available, please don't hesitate to get in touch and we will be pleased to help in any way we can.