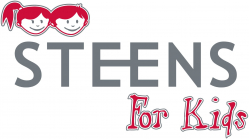 Steens childrens bedroom furniture is made to last from well crafted, solid pine and other eco-friendly materials, so for quality kids furniture that will last the test if time, you needn't look any further than Steens beds.
At Childrens Bed Shop, we offer a great range of Steens childrens furniture from bed frames, chest of drawers, desks to wardrobes, all in child friendly sizes.

Available to buy from Childrens Bed Shop, Steens furniture offer stylishly designed furniture for any style and size of childrens bedroom. Crafted from durable materials, you really can rely in the timeless designs and superior quality that is Steens furniture.

Steens for kids furniture continually develop the very latest ranges of furniture design. With in-house designers, the furniture brand keeps in mind the ever-changing requirements and demands that come along with modern living.

Space is always an issue with any child's bedroom space, and Steens furniture have innovatively devised a fantastic selection of childrens bedroom furniture that incorporates storage features – so you really can make the most of any bedroom size. Bunk beds, high sleeper and Steens mid sleeper beds, which include drawers and bookshelves are ideal for tidying away your child's books and toys to keep any room free from clutter.
If you have any further questions about Steens childrens beds, then please don't hesitate to contact us where one of our friendly representatives will be more than happy to help with any questions.